Bradbury Group Controls
We design controls and related products specifically for roll forming, cut-to-length, tube mills, portable roll formers, and folding machines. Our automation controls are the best in the industry.
Beck SII Control
The SII Controller is packed with features that will handle your roll forming system with ease. The SII is a great solution for your new line or as a retrofit for your existing controller.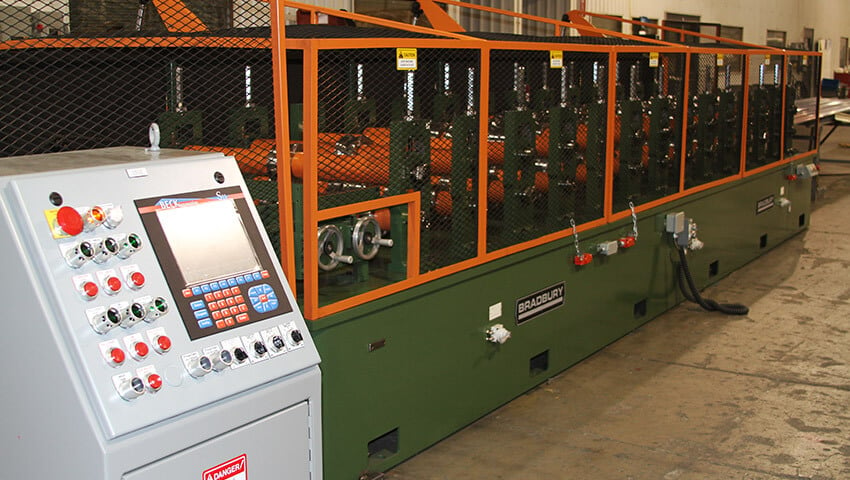 Beck Cobalt Control
The Cobalt control is a cost-effective solution for simple shear only lines. It comes in panel mount and weather resistant portable roll former models.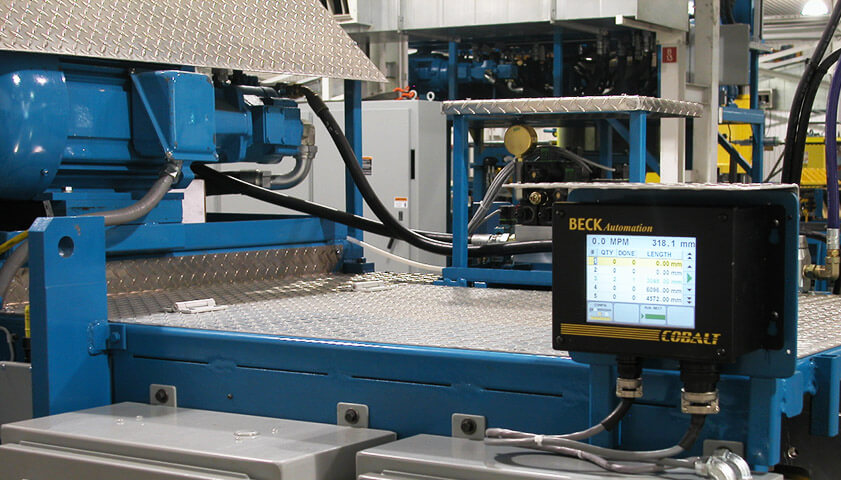 Beck Phoenix Control
The newest Beck Control, the Phoenix, surpasses any roll forming controller on the market today. The 20.5" touch-screen display allows you to interact with all the unique features that come standard with the controller. Use for simple lines or the most advanced production lines.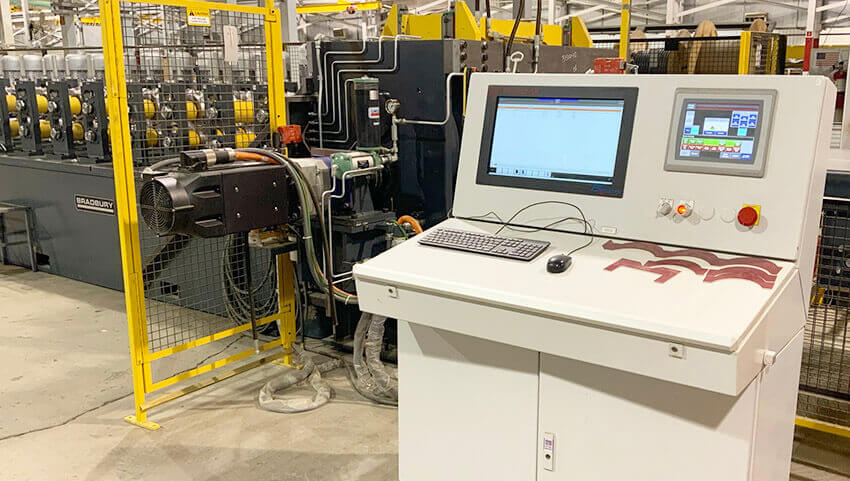 Beck Intelli-Fold
The Intelli-fold controller is specifically designed to control folding machines. It features graphic part editing, step by step part generation, and a full color touchscreen display.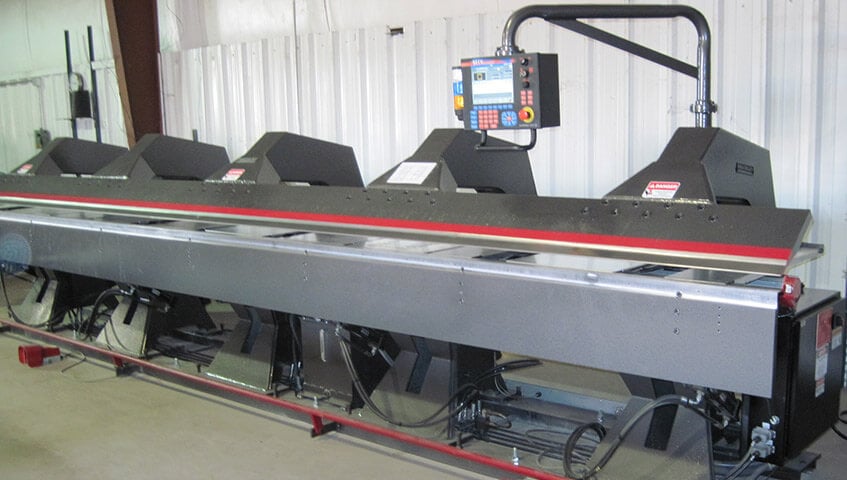 Bradbury TSC Control
The Bradbury TSC platform is designed to control complex lines such as garage door systems, leveling lines, and cut to length lines. The Productivity Suite connects the plant floor to the office.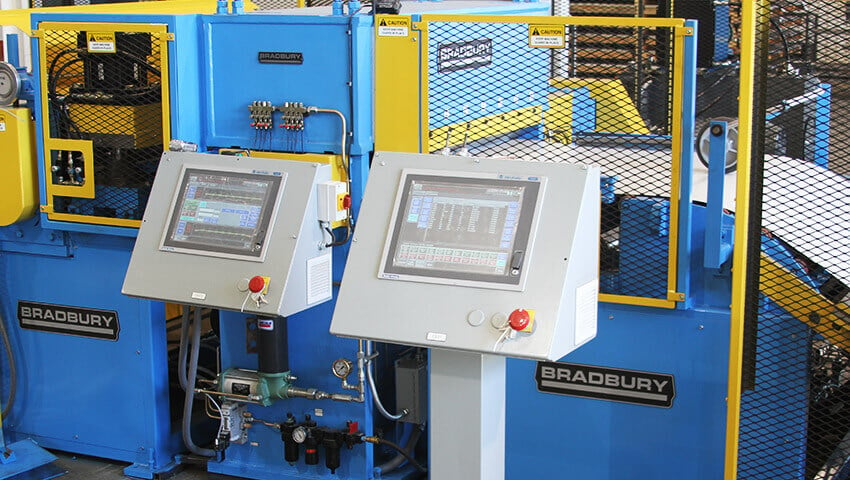 Integrated Business Solutions
ERP integration, upload/download from the plant floor, and material optimization systems provide real time information you need to evaluate your manufacturing process.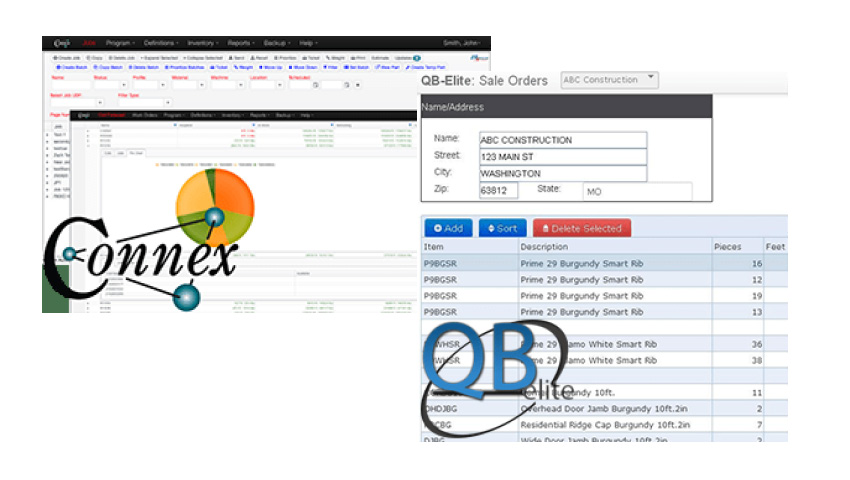 One of the most economical ways to increase productivity and reduce scrap on an existing machine is to modernize the controls and electrical systems. Beck Automation provides a wide range of turn-key options for your control needs. Whether the job requires a controller and some rewiring, or it requires a new operator station and equipment cabinets. Beck Automation's engineers and technicians can offer a full service package with engineering, installation, and electrical drawings.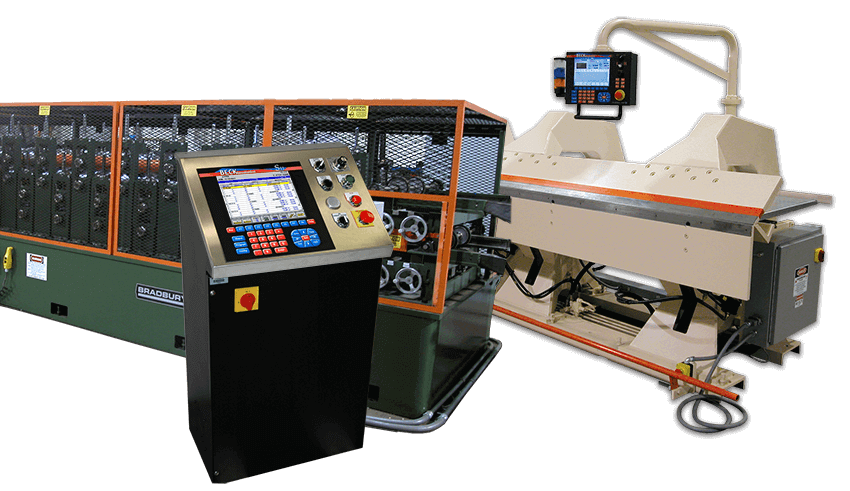 EXPERIENCE THE BRADBURY GROUP CONTROLS ADVANTAGE