Rely on The Bradbury Group
Our entry equipment improves efficiency, production rates, and product quality.
Coil Storage
Eliminate disorganized, wasted floor space. Your plant floor can become cleaner, more organized, and more efficient using Bradbury Group's coil storage solutions.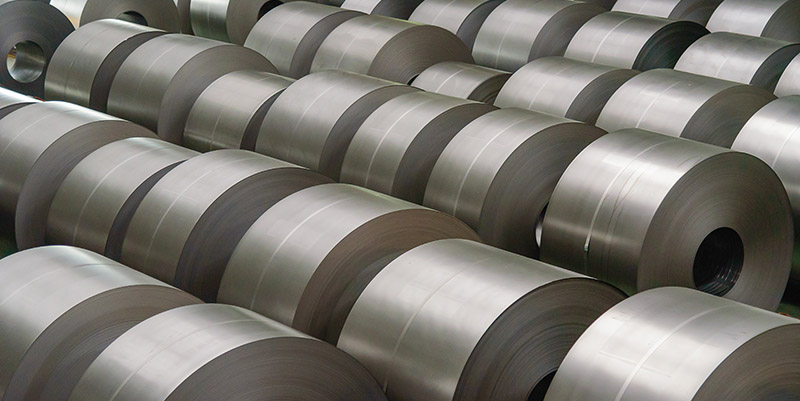 Coil Cars
Load uncoilers with ease! Load your coil onto the car and use minimal personnel effort with a safer, more efficient way to load your uncoiler. Our coil cars range from 10,000 lb. to 80,000 lb. capacity.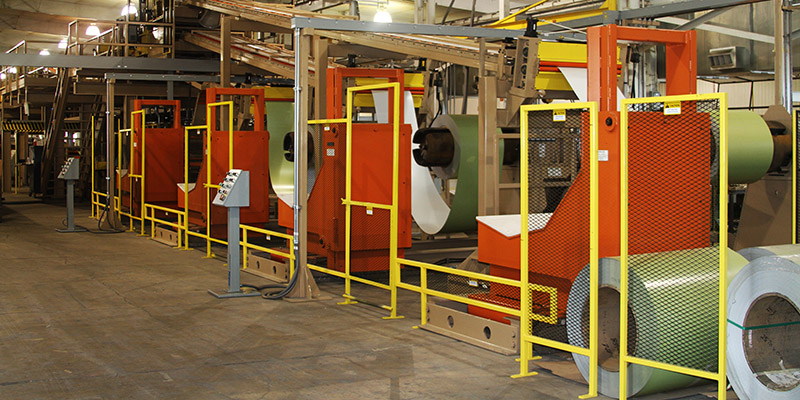 Decoilers
A typical insulated metal sandwich production line consists of two levels to process both sheets of the sandwich panel. If the line has a very high production rate, it will have four decoilers - two for the upper profile and two for the lower one. Coil cars load the coils onto the mandrel. Decoilers are arranged in pairs so that while one is working the other is simultaneously being loaded without stopping production.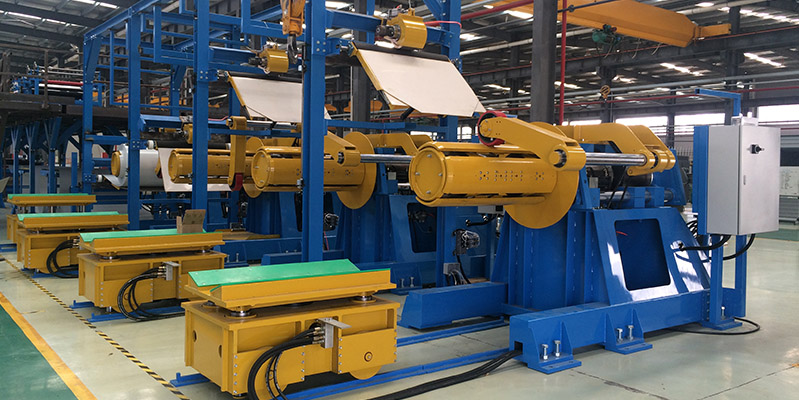 Edge Trimming Unit
The Bradbury edge trimmer can be used to trim incoming coil down to the proper width in-line. This is useful to limit the amount of coil width stored on-site. A scrap chopper or rewind can also be included.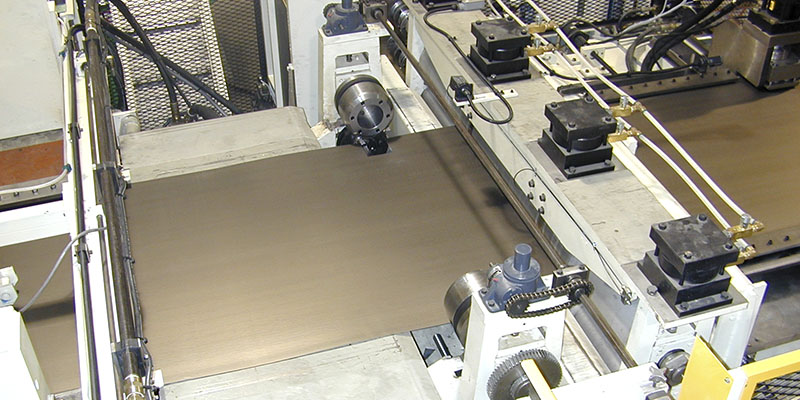 Feeder Tables
The Bradbury Group's feeder table takes your sheet metal from the decoiler and feeds it into the rest of the line with the proper placement and speed for the line's function to be completed with accuracy and precision, every time.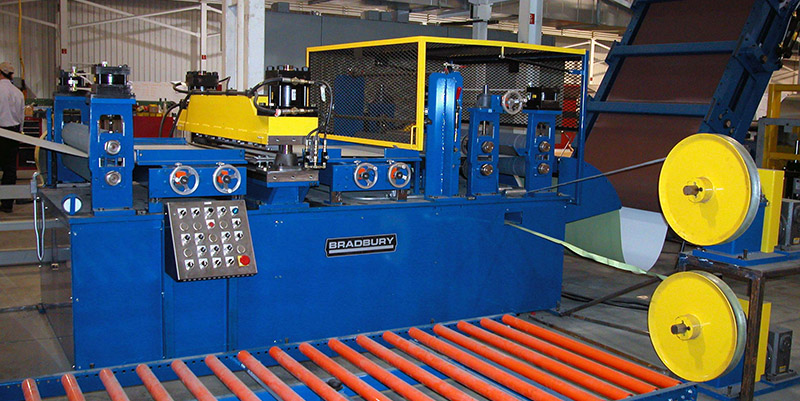 Coil Joining
If a continuous foam line stops during production, it can result in excessive scrap and wasted time. By utilizing a Bradbury automated coil joining unit and four uncoilers, a Bradbury continuous insulated metal panel line automatically joins coils together for uninterrupted manufacturing of panels. Learn More >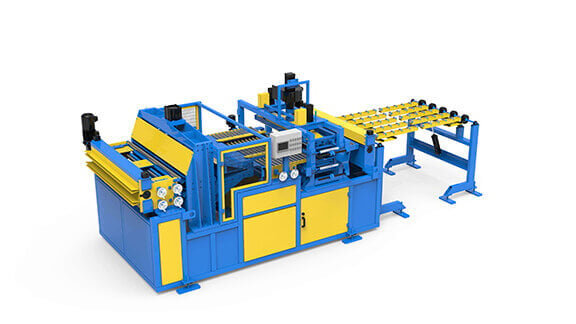 Overlapping Tape Unit for Roof Panels
It can be difficult to produce and install overlapping roof panels without extra work on-site to remove material on the overlap. The Bradbury auto overlap tape applicator is positioned in-line and applies adhesive PVC film to the inside of the panel. The film is tracked through the line to the cutoff saw. The saw would cut the panel to length and makes a second cut through the upper skin and insulation core to the depth of the inner face of the lower skin. This allows the overlapped insulation core to be easily removed on-site.