We design and build roll forming machines that provide quality products for decades of real world operation.
Bradbury Group offers various roll forming machine models to best meet the needs of our customers and the industries they serve. We continuously improve the technology, productivity, efficiency, and durability our equipment provides. Keeping your manufacturing production requirements in mind, we can provide a roll former that fits your budget and your needs.
Single High
Bradbury Group single high roll forming machines provide accurate roll formed products for numerous industries. Single High Roll formers can be equipped with pre or post cut shears in a feed-to-stop or with high production flying shears.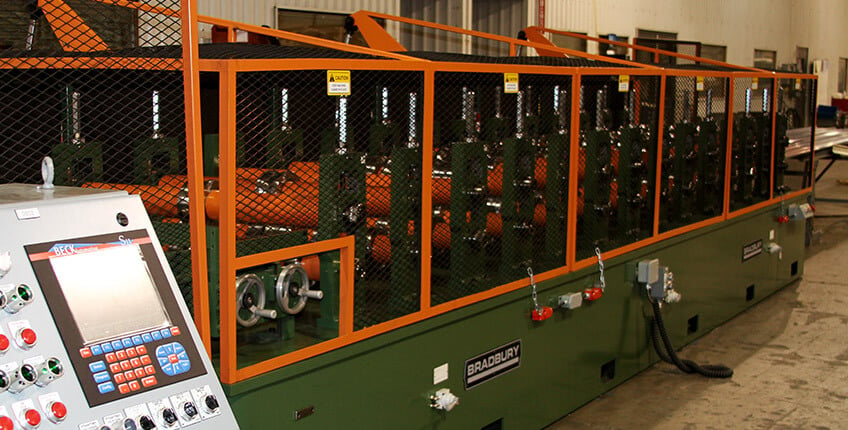 Double High®
Bradbury Group Double High® rollformers feature upper and lower pass lines of tooling that can be individually fed to form different profiles by raising or lowering an entry conveyor. Produce two profiles within the same floorspace required for a single-level machine.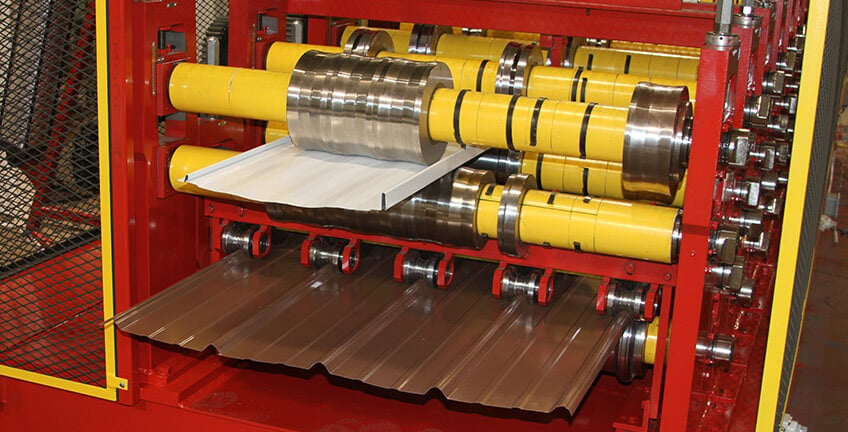 Duplex
The Bradbury Group duplex style rollformers have two forming heads with facing cantilevered spindles. They are most often used in applications where only the edges of a wide panel are being rollformed. One of their most outstanding features is the ability to form an infinite range of part widths, within a defined maximum and minimum, by simply changing the space between the heads.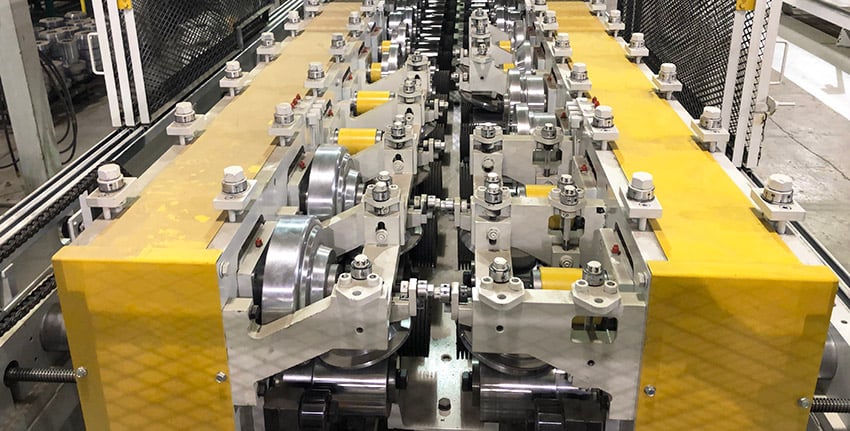 Telescoping
Telescoping roll forming machines are designed for fast, powered part size adjustment via telescoping arbors and stands controlled by jack screws and motors. Examples of telescoping rollformers can often be seen in track and stud machines and purlin lines where part changes happen within a few minutes to a few seconds.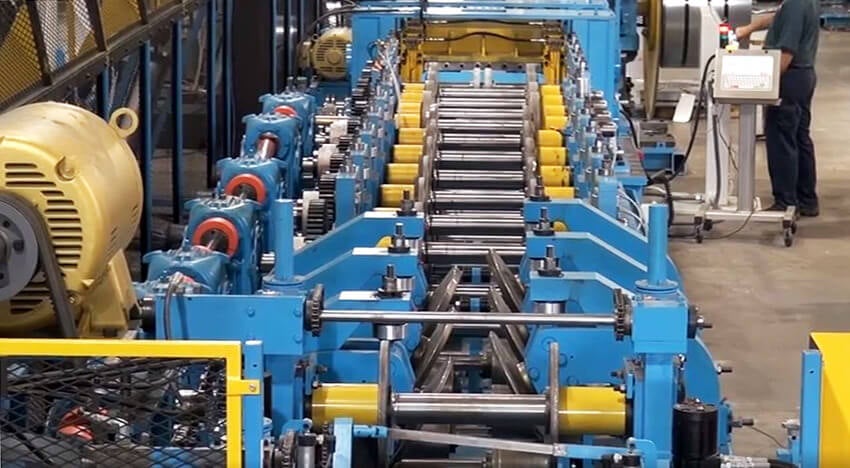 Double Wide®
Our Double Wide® rollformer configuration allows rapid production changes between two or more sections by shifting the entire rollformer laterally to align tooling with entry and exit equipment.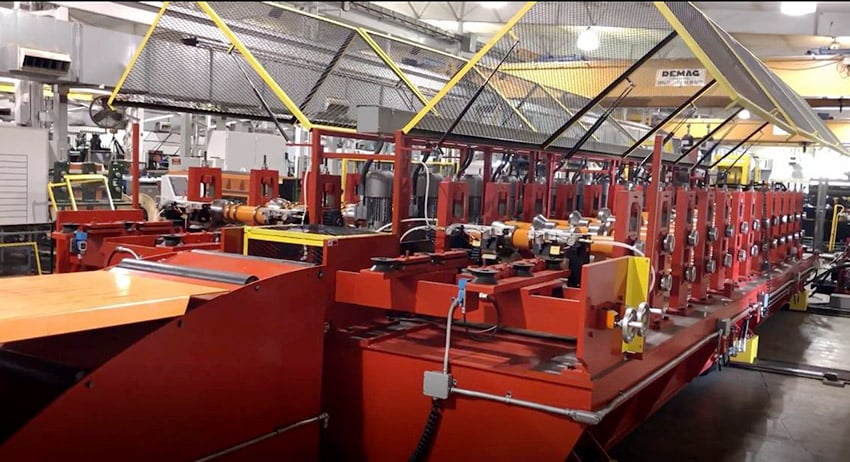 Rafted®
The Rafted® Rollformer option can be built into standard systems. Inboard and outboard stands, shafts, and tooling are mounted on removable subplates, or rafts, so that complete sets of tooling can be rapidly exchanged without handling individual tools or resetting roll gaps.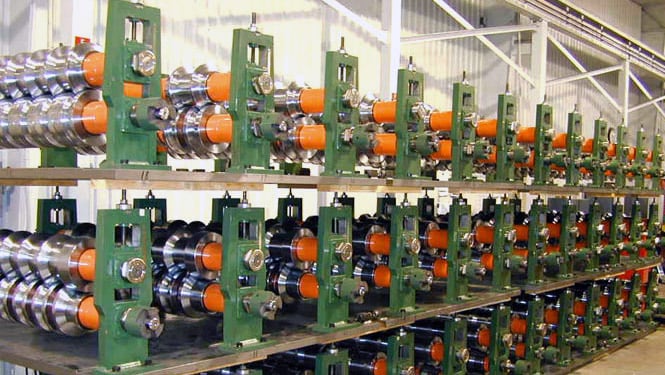 Flexible
Flexible roll formers are typically made up of stands and roll tooling that are controlled by servo motors to adjust angles and bending paths to allow non typical roll formed shapes to be produced. Tapered or curved shapes can be example profiles manufactured from a Flexible roll former.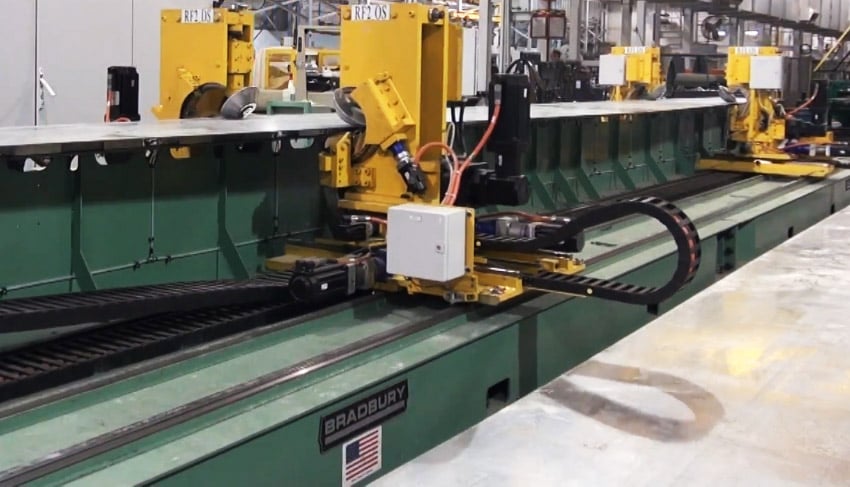 Our portable roll forming machine features integrated technology offering mastic application, multi-batch controller, and 100-fpm production. Produce in-plant quality parts on the jobsite. Heavy Gauge
Bradbury Group heavy gauge roll formers are engineered to run maximum material thickness on a daily basis. Our experience ranges up to 0.750" material thickness in a variety of profiles for rail car, sheet piling, road and bridge construction, ship and barge building, and construction materials.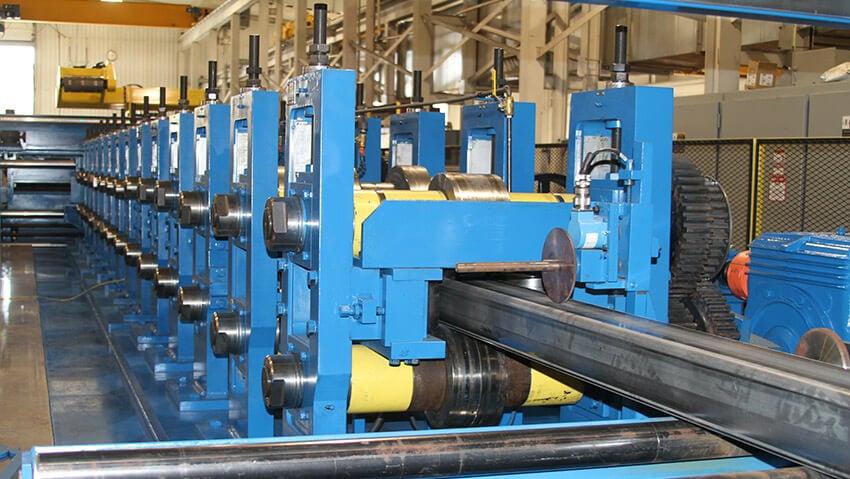 Experience the Bradbury Group Advantage