The Bradbury Group supplies continuous insulated panel production lines from entry coil handling to exit-end packaging with preconditioning of incoming material with precision leveling and rotary embossing. Whether for the garage door market, commercial buildings, or the HVAC industry, Bradbury can meet your requirements.
Bradbury Group insulated metal panel line entry equipment consists of coil storage, coil cars, decoilers, shears with coil joining, and overlapping film applications. For continuous panel production, there are typically two coil cars, two decoilers, and one shear with coil joining for each strip, upper and lower. An overlapping film applicator is used during the production of roof panels. While one coil car and decoiler are being used in production, the others are prepared with the next coil. This allows for the continuous production of panels with reduced scrap.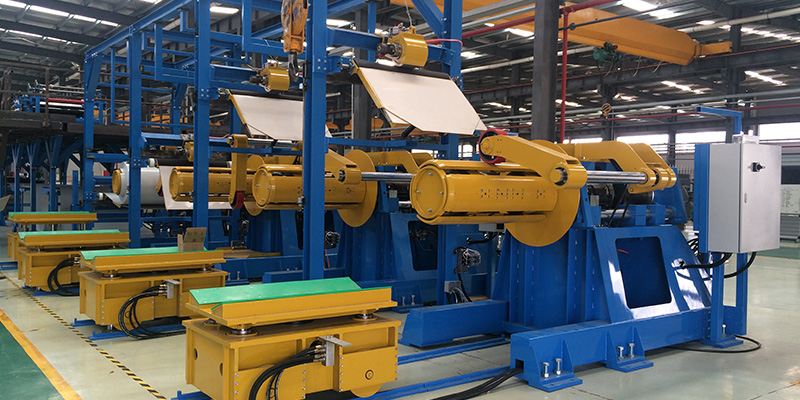 The Bradbury Group has the solution for all of your insulation core processing needs, from pre-heating and bulk storage, to foaming & metering, and mineral wool processing.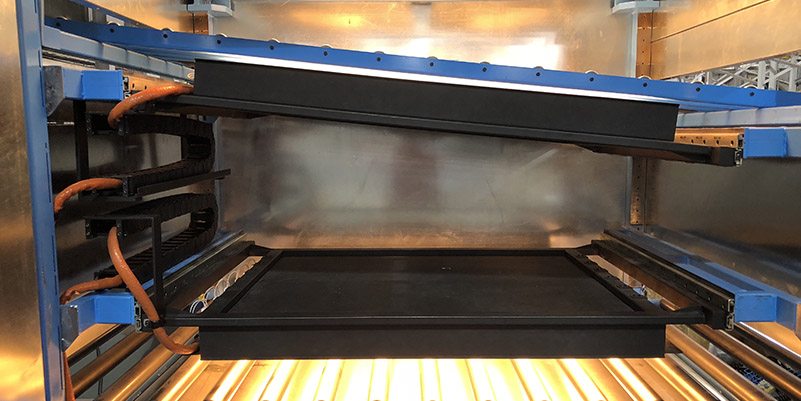 Panel Cutting Equipment
Depending on the type of panel to be produced, various machines can be used to cut the panel. The tape cutting unit, with a straight or inclined blade, or the disc cutting unit are options.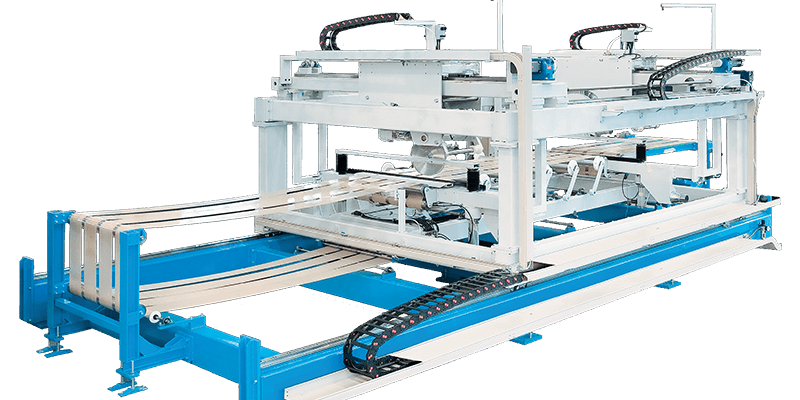 Bradbury Group equipment for handling finished panels is always precisely custom-engineered according to the needs and available space of each valued customer.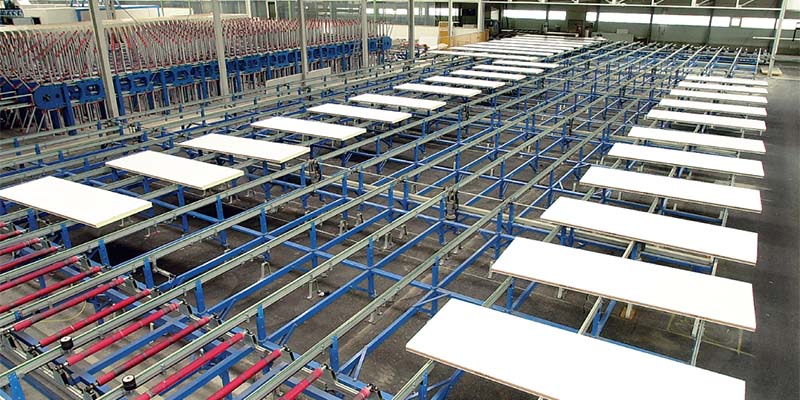 The Bradbury Group can provide a wide range of customized turn-key options for your control needs.