From pre-heating, foaming, metering and bulk storage, mineral wool or EPS processing,
The Bradbury Group has a solution for your Insulation Core Processing needs.
Foaming and Metering
The insulated panels' chemical components mix inside a high-pressure metering machine. This group of tanks, pumps, and measuring equipment obtain a perfect combination of components inside a high-pressure mixing head to produce the polyurethane foam. Key features include a robust portal design for precise application of the foam, improved ergonomics for operation and maintenance, laser set point accuracy for portal location providing product consistency, ATEX L.E.D. lamps for operator inspection, independent regulation of liquid streams, and high-speed foam head traverse.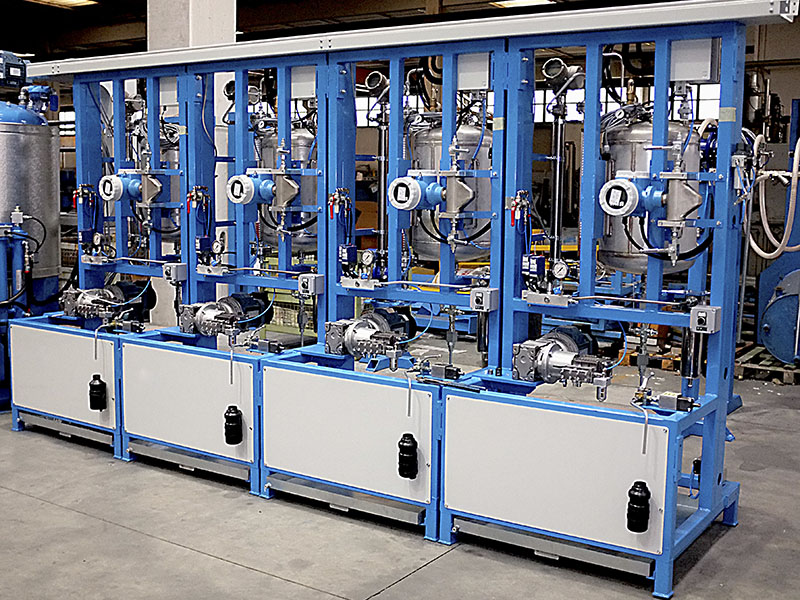 Chemical Bulk Storage
Chemical bulk storage consists of 6,000 to 10,000 gallon storage tanks, based on the number of chemicals needed for your production. The storage tanks are connected to a pump system that feeds the day tanks used for production.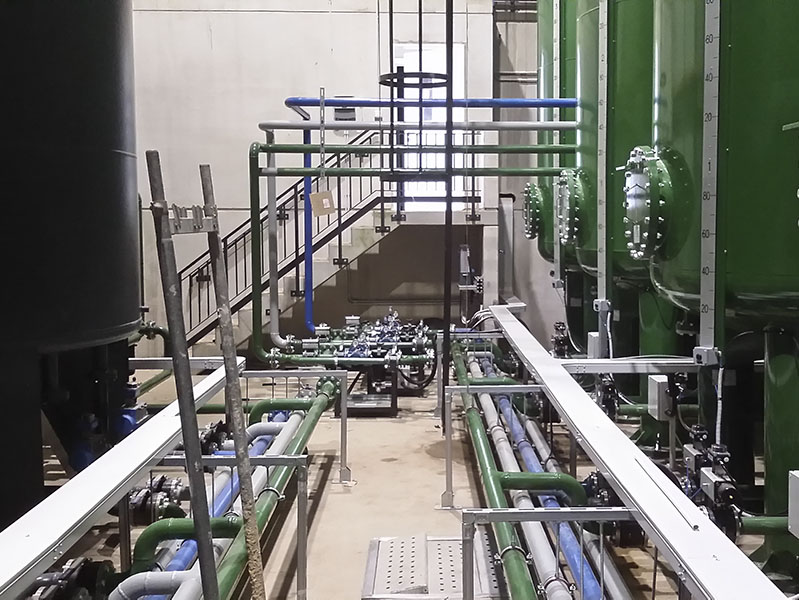 Pre-Heat
If a panel isn't well cured, its longevity and performance will be severely compromised, which means headaches for customers and installers. Effective curing needs a four-stage process, where the metal strips pass through a pre-heating tunnel, pouring, curing, and cooling process. The pre-heating tunnel consists of two modular IR units to control the heat of the upper and lower strips, to prevent issues with foam adhesion. Each strip passes close to a set of infrared lamps and is heated directly. The sensors controlling the temperature of each metal strip are positioned just before the foaming area. Two heating units are inside a box with inspection doors and withdrawable rack for easy replacement and maintenance of the infrared lamps.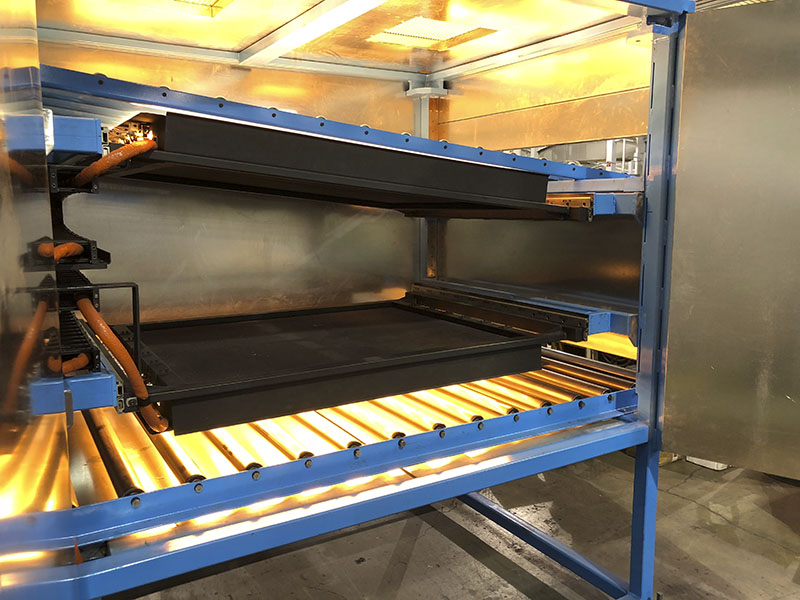 Mineral Wool Processing
Sandwich panels with a rockwool core are created with acoustic insulation properties, making them particularly fit for the construction of acoustic-insulated cabins and rooms. They are commonly used in applications where fire resistance is crucial and the use of expanded polyurethane is not possible.
The Bradbury Group offers all the necessary equipment for cutting, preparing, inserting, and gluing mineral wool on both sheets.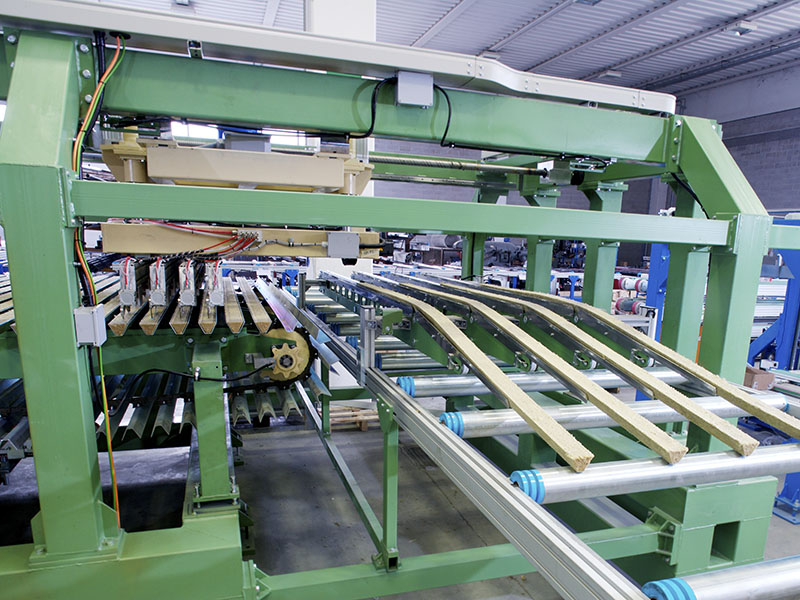 At the heart of the Bradbury insulated panel line is the double belt continuous press. We manufacture a high-quality, extremely durable double belt press that has industry-leading tolerances for flatness. The Bradbury double belt stands above the competitors with superior structural strength and longevity offering thicker plates/slats for increased double belt performance, plates that can be re-ground in the final location to maintain high-quality production, and modular construction to allow variable machine length to suit available floor space and/or production requirements.