Rotary Shears
High speed shear designed for cutting material at programmed lengths without stopping the production process.
A double driven eccentric shear (upper and lower blade-holders) and the motion of both shears is synchronized and fitted with reaction arms sliding on roller guides.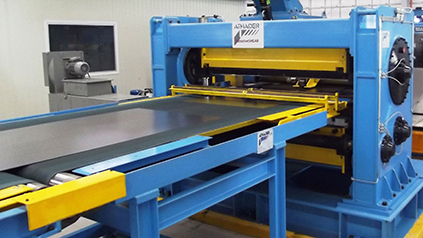 Flying Shears
This shear is designed for cut-to-length production with the speeds of the shear and the material synchronizing.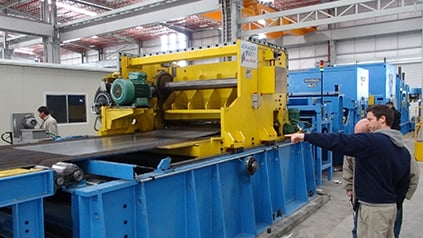 HIGH SPEED ECCENTRIC SHEARS
Designed for Up / Down cutting motion, operated by A.C. motors with a converter control system and a direct drive to the eccentric shaft of the shear.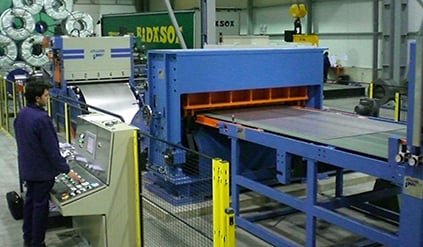 "The Matrix" Monitoring System
"The Matrix" is an online production management software that allows service centers to monitor line operational actions, maximize productivity and efficiency, and reduce operating costs and maintenance​.
We offer two versions : The Matrix Service and The Matrix Pro. Call us to discuss which is the best option for you.