Bradbury can deliver absolute flatness with our field proven e-Drive® leveling system. Bradbury Hydraulic Roller Levelers are the most versatile and efficient metal flattening machines available.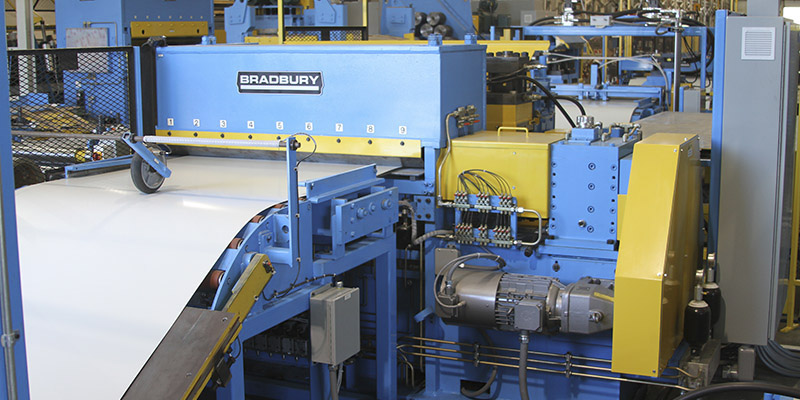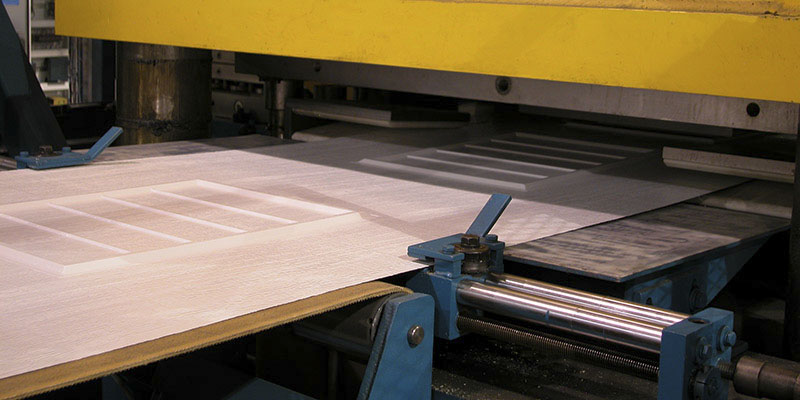 Metal embossing is done with a set of hardened matched steel rolls, geared together for top to bottom pattern registration and closed under high pressures. Learn more >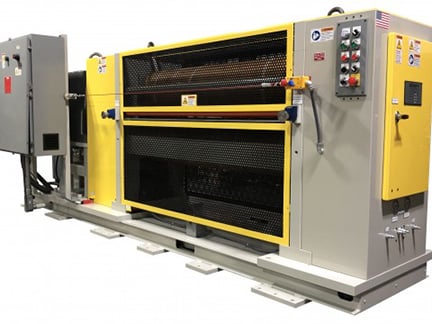 Microribbing
Among Bradbury's many rollforming line options, we also offer microribbing capabilities. Microribbed panels feature superior structural strength without sacrificing aesthetic appeal or flexibility of design, making them an ideal choice for many plants.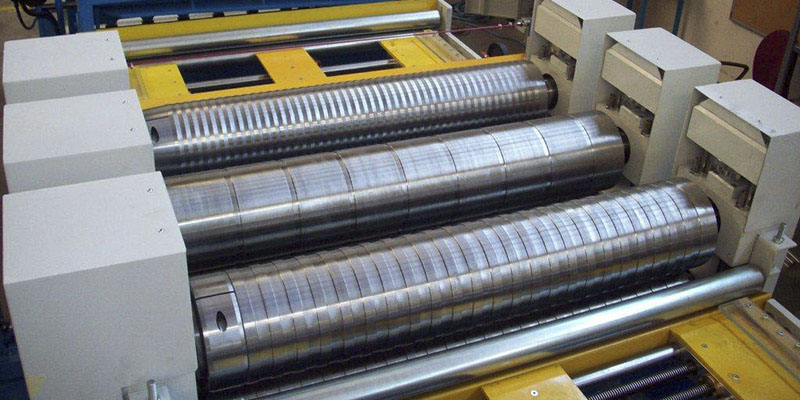 Edge Trimming Unit
The Bradbury edge trimmer can be used to trim incoming coil down to the proper width in-line. This is useful to limit the amount of coil width stored on-site. A scrap chopper or rewind can also be included.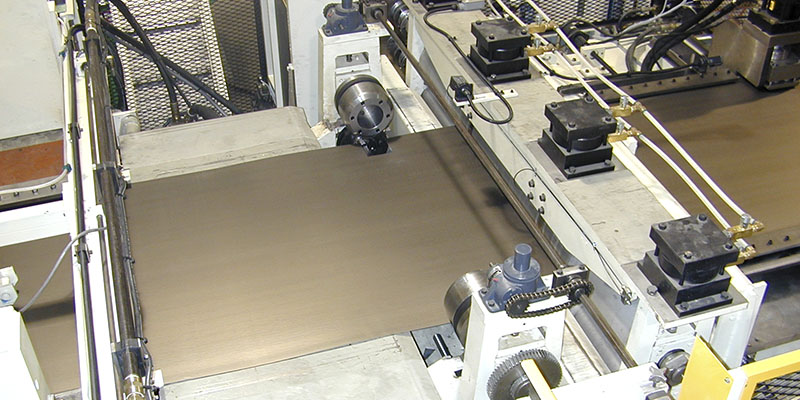 Corona Discharge Treatment
The corona discharge treatment equipment enhances your product quality by improving the adhesion between the polyurethane foam and metal strip. Features include a solid-state electronic generator, a high-voltage transformer assembled on treating unit, digital power control that keeps constant the corona effect independently from the voltage fluctuations of the electric line, ceramic electrodes with cooling system and ozone extraction.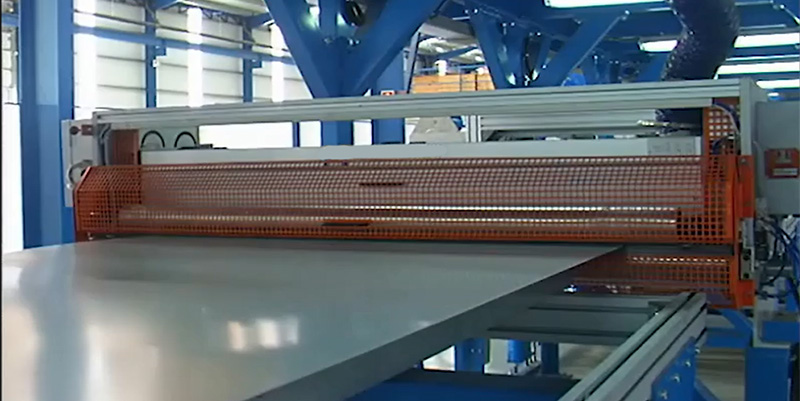 Flexible Facing
The Bradbury Group's insulated panel lines are engineered for the production of panels with facing made from flexible materials for a wide variety of building applications, speeding the building process and offering superior acoustic and thermal properties when compared to other building materials.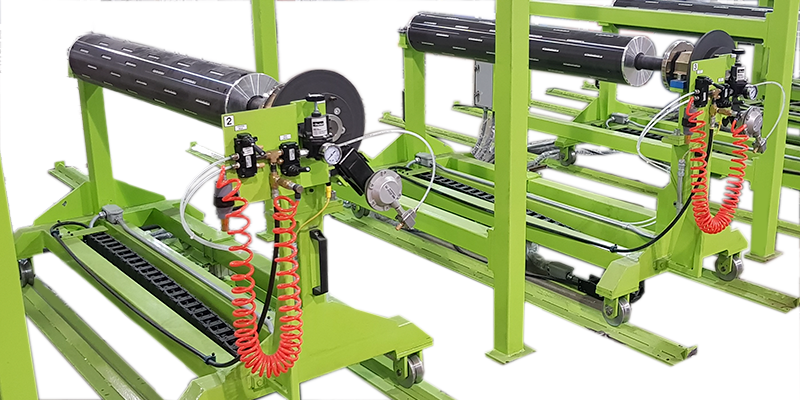 PVC Film Applicator
Each film applicator is mounted onto an existing frame. An unpowered conveyor roller will create a wrap to aid in keeping the film flat for better adherence to the sheet. The roll of film is supported with moveable tapered rolls that go into the core. An adjustable mechanical brake is provided for providing roll back tension.