your experience with us matters
We listen to you and learn about your unique manufacturing requirements and create an innovative equipment solution to best meet your production demands.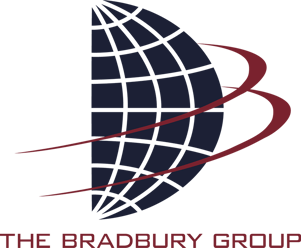 We take a very proactive team approach to engineering and manufacturing quality equipment and supporting your investment with exemplary service.
helping you get what you want, need, and expect.
Bradbury Group has the most extensive product line offering across multiple industries.
Patents –

The Bradbury Co., Inc. holds over 28 active U.S. patents, 2 patent-pending applications with the U.S. patent office, and 60 active international patents.

Service – We have 24 hour personal assistance. We have over 70 Group service technicians worldwide.
Engineering – We have over 90 Group engineers on staff.
Project Management – We utilize a project management process for each project to successfully deliver and commission your system.
Manufacturing – We have 9 manufacturing sites around the world.
Sales – We have a Group presence in 14 countries for local connections.
Robust Designed Equipment – We average less than 1/2% of structural warranty claims per year.
Vendor Partnerships – We partner with top vendors in the OEM marketspace including Rockwell Automation and Parker Hannifin.
Our Values and Beliefs define who we are and how we operate:

Integrity,

Trust, Personal Improvement, Relationships, Community, Safety, Expectations, and Communication
The Latest News from our Blog