New In-Stock Equipment
Bradbury Group has equipment that is typically in stock and available for shorter delivery times.
TS12 Uncoiler
Single mandrel, 12,000 lb. (5.4 Metric ton) capacity
48 1/2" (1230mm) Maximum material width
Hydraulic drive payoff with loop control up to 200 FPM
Hydraulic mandrel expansion
Self-contained hydraulic power unit
Expansion range 18" (457mm) - 21" (533mm)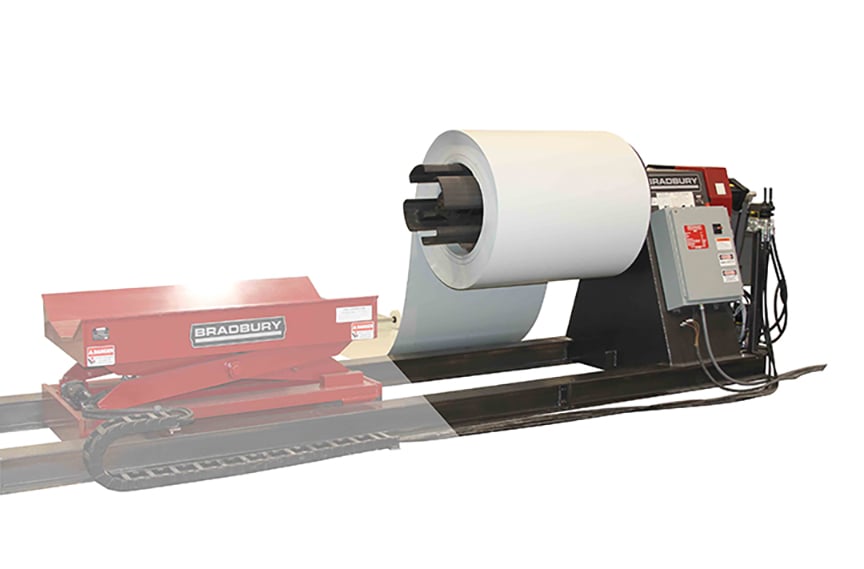 TS12 Coil Car
Cradle type
12,000 lbs. (5.4 Metric Ton) capacity
Maximum coil dimensions: 48" (1220mm) X 45" (1143mm) OD
Hydraulic power from recoiler unit
Complete with track and hydraulic drive
Coil Keepers are available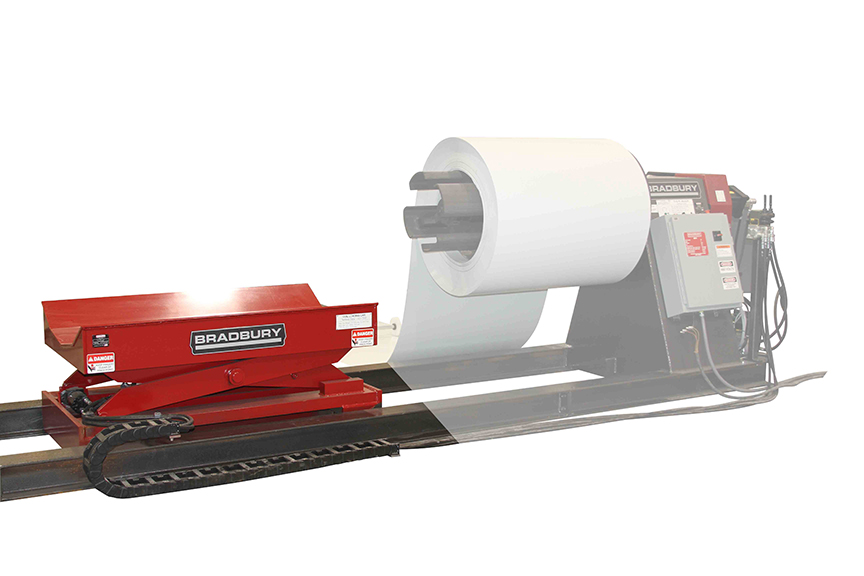 Slit Cut-to-Length Panther Cub III
Drive Side Justified for Simple Setups
Frequency Inverter Drive on Drive Rolls with Separate Motor for Shear Head Actuation
4" (101mm) Diameter Slitter Arbor with 5 - 1 1/4" D2 Hardened Knife Pairs Supplied (Set Screws Lock on Knives)
Beck Automation Cobalt Multi Batch Controller
150 FPM variable speed
Optional Film Applicator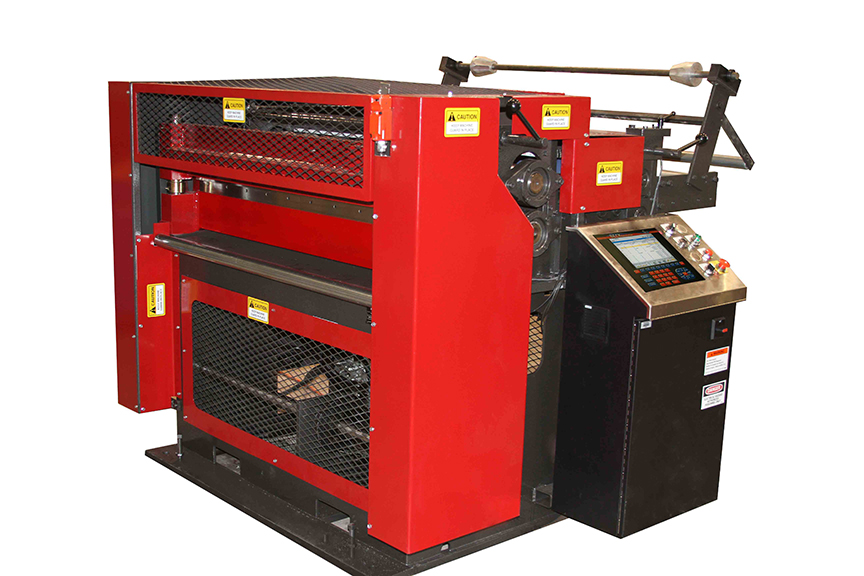 Tension Stand and Recoiler
Pneumatic air bladder type tension pad
Manual cross cut shear mounted to exit end of tension stand that eliminates the need to "rethread" when producing pup coils.
Hydraulic pusher arm assembly to assist in removal of slitted coils
Loop arm for speed control - Frequency inverter drive
Jog pendant controller with forward and reverse control
Cantilevered mandrel with powered expansion
Recoiler expansion range - 19" (484mm) - 20" (508mm)
Designed to use 1/2" cardboard cores with 20" (508mm) ID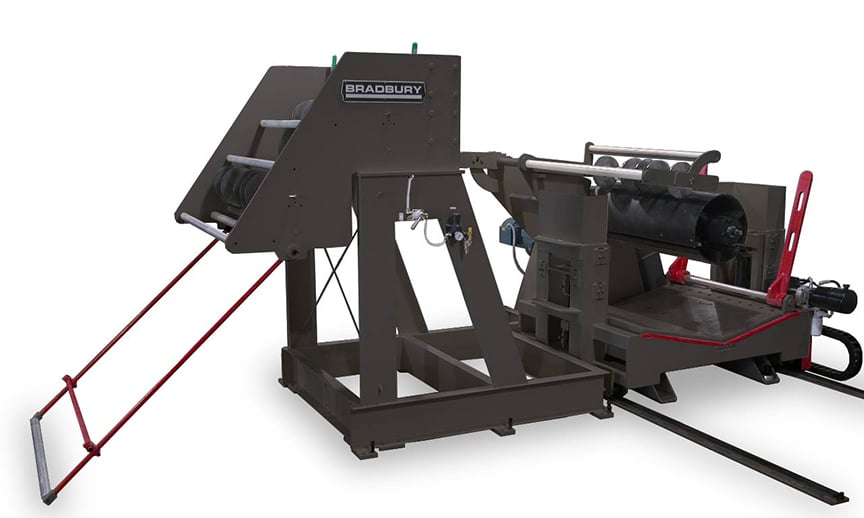 21' X 18 Gauge CNC Trim Folder
18 Gauge (Grade D), 22 Gauge Stainless Steel
Working length 6.5 meters
Rotation range up to 145 degrees
Cycle time for 90 degree bend approx. 4 seconds
Five (5) Bradbury Hybrid FeatherFinger™ Assemblies Included
Each Finger Assembly can be positioned anywhere along the backgauge extrusion
Backgauge depth of 38 inches
Beck Intelli-Fold™ with Touchscreen and Graphic Display
Other models available with special order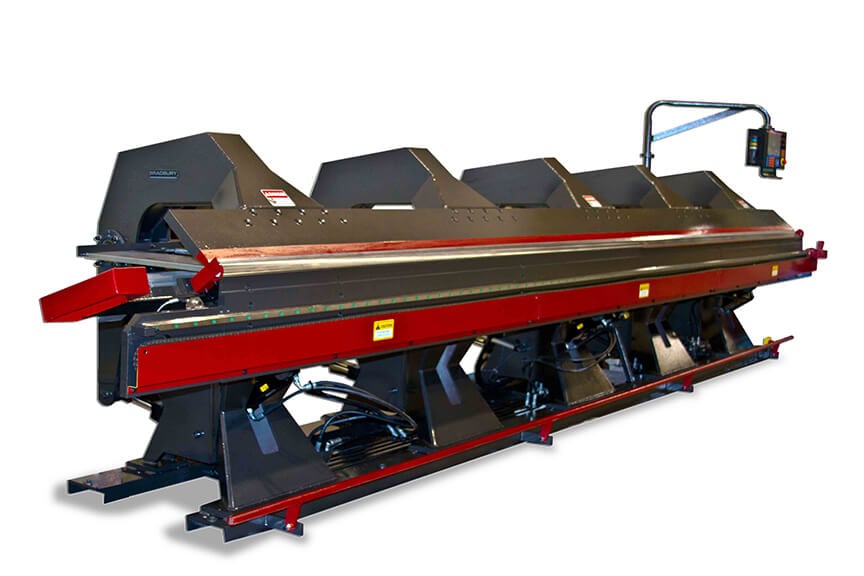 Half Round Gutter Machine
Six-inch, half-round, seamless gutter
Runs steel, aluminum, and copper at 35 FPM
Capacity Decoiler
Manually activated Post Cut Shear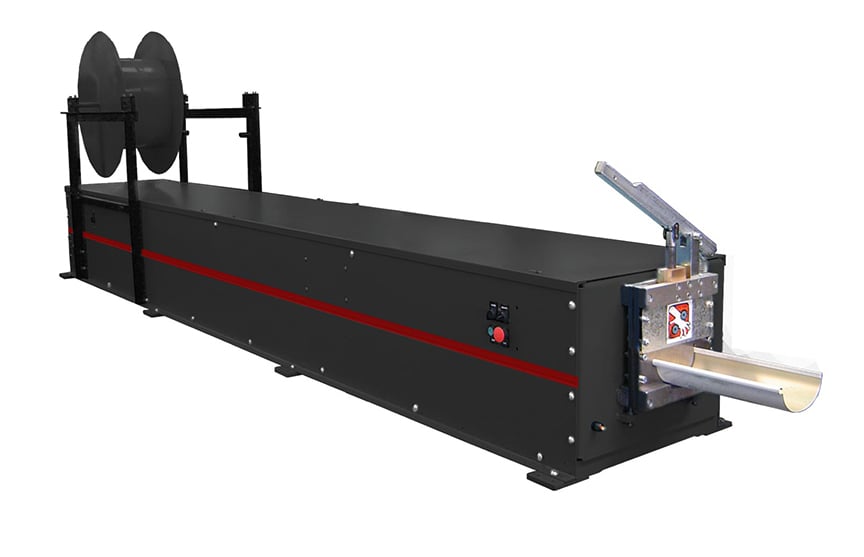 Coil Tipper
12,000 lb. Capacity
Maximum Coil Dimensions 48" wide X 48" OD
Self Contained Hydraulic Power Supply
Approximate Cycle Time is 1 Minute
230 Volt, 60 HZ, 1 PH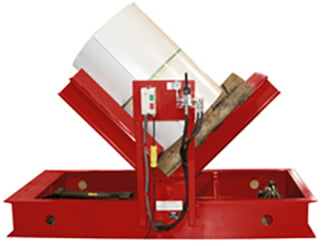 Dual Level Ag Challenger Series with Drop Table
These rollforming lines are equipped with a Beck Automation SII control system that is capable of office to shop download. Speed packages are available up to 200 FPM (60 mpm) with sheet accuracy of +/- 1/16" (1.5 mm). This series is available in single or dual Ag or R lines.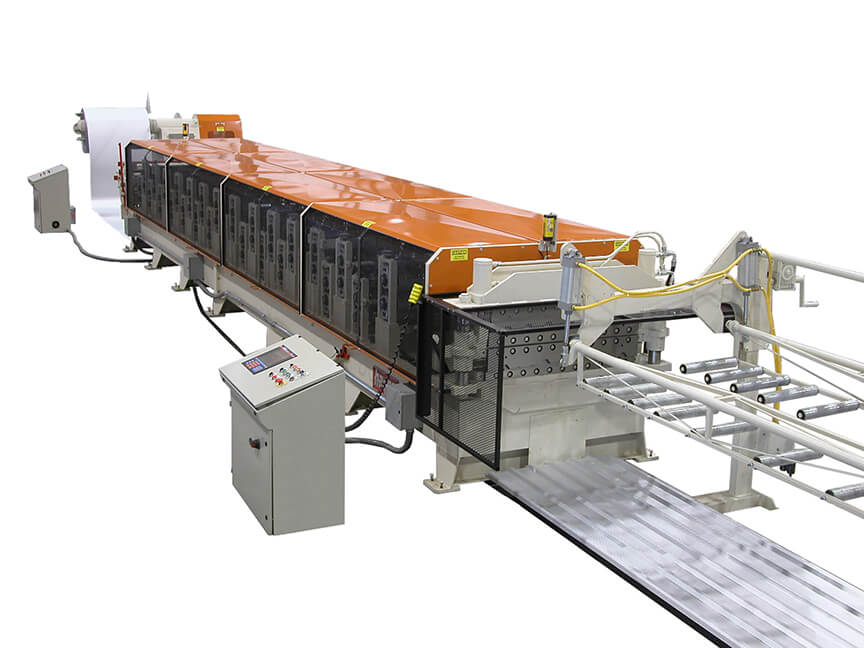 Transition Notch Press
Press and die designed to accept a 44" maximum wide blank
Press and die designed to produce a lead/trail Ag panel pattern
One cycle of the press will produce two (2) profiled blanks ready to be finish formed on the trim folder to produce transition or Gambrel Trim
Hydraulic power unit inclued
Other profile dies available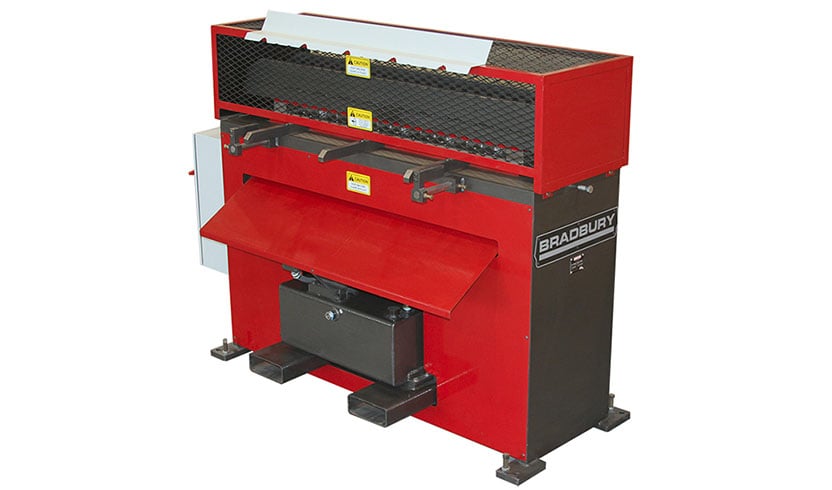 Ridge Cap Bender
Hydraulic powered press
Produced high quality formed ridge caps
Pitches up to 4 on 12
Multiple profile dies
Formed dies utilize D2 tool steel