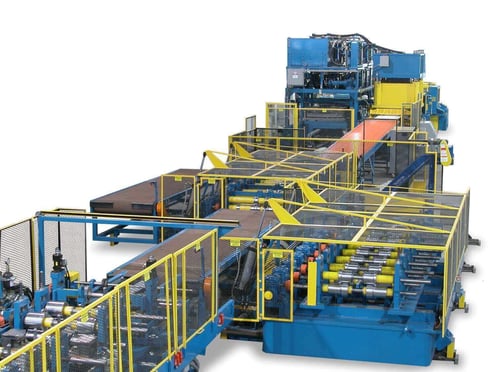 bradbury has your garage door panel solution
Bradbury offers total solutions to your sectional garage door manufacturing needs. We can provide individual door skins to fully assembled and packaged door sections with texture embossing.
Selections include cavity embossments in Standard, Ranch, and Carriage House styles along with conventional tongue and groove or pinch-resistant profiles. Our machines produce door sections from 18" to 32" in height and a full range of door widths at rates up to 100 FPM. Fully automated setup and production downloads from your in-house scheduling system are just a couple of the many options available to meet your specific requirements.
Increase control, precision, and productivity on your garage door production line by integrating Bradbury's custom-designed Stile Hole Mid Punch and a 400 or 600-ton HD Cavity™ Press into your existing operation.